Relief from Headaches & Migraines
For anyone who has suffered from a migraine, there is nothing like it. Complete inability to do anything, feeling like a spike is going through one's eye, nausea from trying to drink even plain water, or eat bread are all classic symptoms of a pain sensory system working in overdrive and overloading one's senses. Getting relief doesn't come easy; migraines and bad headache clusters can last days, even weeks until whatever is causing them stops.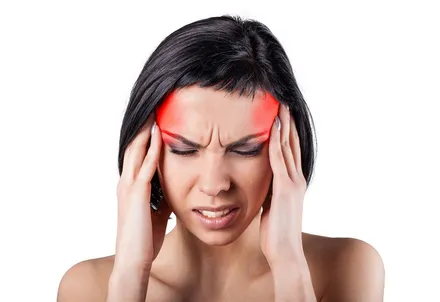 People don't suffer from bad headaches or migraines from just one cause. A variety of conditions can trigger them. Telling someone to just take some aspirin for headache & migraine treatment is often simply flat out insulting to their serious suffering. Chiropractic Associates Inc. in Middletown provides professional treatment for headaches and migraines.
Treatments to Expect as a Patient
Treatment for a serious headache or a migraine condition can be addressed through traditional pain relief pharmaceuticals which tend to be the first relief approach usually applied. Once the pain is stabilized for immediate relief, a doctor may also move to preventative prescriptions to stop clusters or onsets from occurring again. Other prevention methods may be applied as well. These can include a variety of approaches ranging from Botox injections to chiropractic sessions to acupuncture. Again, because all cases are different, the results of treatment can vary significantly from person to person.
Most doctors today will avoid the usage of powerful generic pain relievers. Many of these solutions involve addictive pharmaceuticals which can create new problems in and of themselves. Instead, much of the approach for migraines and serious headaches now focuses on cause identification and life behavior modifications to reduce the frequency of the migraines by going after the cause directly.
Prevention Also Means Changing Personally
Life changes are easy to implement in many cases, and a doctor trained in the latest migraine and headache science can cover a variety of ways that will assist traditional medical benefits. These can include better diet practices, relaxation techniques, exercises that will increase circulation and reduce tension, and weight loss management. While these changes are not automatic cures in and of themselves, they have been found to regularly impact the frequency of migraines in many patients.
A Local Middletown Remedy for You
If you're struggling to live a normal life with frequent bursts of headaches or migraines, then it's time to get serious professional help to get your freedom back. There's no need to keep suffering on your own without relief and a path towards permanent recovery via chiropractor guided help. Chiropractic Associates Inc. provides headache & migraine treatment combined with chiropractic expertise for a serious physical and holistic approach towards reaching a solution for our patients. Call us today at 513-422-7776 to schedule an appointment to find the pain relief that you deserve.