Have you experienced a personal injury recently that has left you debilitated? Fortunately, there is a chiropractor near me that can help you overcome the physical aches and pains of a personal injury using the power of chiropractic care. Chiropractic Associates Inc. in Middletown, OH has some information about personal injury care using chiropractic techniques to help you overcome your pain and set you on the path toward recovery.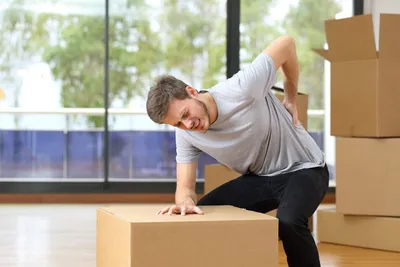 Common Types of Personal Injury Cases
It is not uncommon for an individual to slip, fall, and hurt themselves when walking outside. This type of personal injury is especially common in the winter. Other personal injuries commonly treated by our chiropractor include:
Auto accident injuries
Injuries caused by falling objects
Work injuries
How Can a Chiropractor Near Me Help?
Chiropractors have been helping people overcome their injuries for quite some time now using only the body's natural ability to heal itself. Personal injury often leads to the misalignment of the joints, tendons, and connective tissues. Spinal misalignment is another common result of personal injury. Our chiropractor will assess your musculoskeletal system to identify the root cause of your discomfort before creating a chiropractic care plan to address it. Over time, chiropractic adjustments will reduce your pain, improve your range of motion, and enhance your body's natural ability to heal itself.
Adjustments performed will vary depending on the cause, location, and severity of your pain. Depending on the severity of your condition, you may feel relief immediately following your first adjustment. Chiropractic care is an appealing option for personal injury treatment because it is natural and non-invasive. Rather than masking your pain with prescription medication or resorting to invasive surgery, our chiropractor will work to heal the root cause of your discomfort and prevent your discomfort from returning in the future.
Personal Injury Treatment in Middletown
Have you recently been injured and are seeking help when it comes to pain management? Do you want to avoid getting surgery or relying on pain medication to keep your condition at bay? The chiropractic professionals at Chiropractic Associates Inc. in Middletown, OH are ready to assist you. For more information on personal injury treatment, what to do if you slip and fall, or to schedule an appointment with our chiropractor, call us at (513) 422-7776.